Recently, we got a call from a homeowner that had worked with us before. They had just moved into a new house that was much more modern than their last one, so they wanted some Los Gatos cellular shades installed on the windows in their kitchen and living room. We were able to help them with the selection and got them installed the following week.
We asked the homeowners when we could come out to the new home to take the window measurements, and they said anytime. We told them that we could come out within an hour, and they were happy with this time. Our designers arrived at the home, and the homeowners showed them to the kitchen and living room. Our designers began measuring the windows. After some discussion and selecting, we let the homeowners know that we would be back next week to install their window treatments.
The cellular shades were scheduled to be installed
Once the cellular shades were ready, our installers went back the Los Gatos home to install them. The homeowner met us with anticipation, and our installers went to work installing the living room cellular shades first. Once our installers had them installed, they showed the customer how to operate them.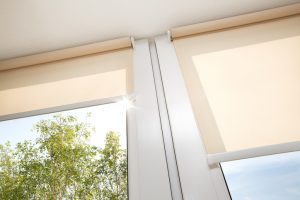 The installers then began installing the cellular shades to the kitchen windows. It took the installers a few hours to get all the shades installed properly. The customers said she loved the look and the ease with the new cellular shades. The installers told the homeowner that these type of shades are an excellent energy saver because on hot sunny days she could lower them to keep the sun from entering the house, which would keep her home cooler without the air conditioning running non-stop.
The homeowners said she loved the sleek design and the look of their new shades and she also said that she may have us do each of the windows in the entire house. The installers told the homeowner that anytime she was ready for us to come back out to just call the office and we would come out and measure the windows.
The following day this same customer called us to have us come back out to measure the rest of the windows in the home. She said her husband was so impressed with the performance and look that he wanted the entire house done. We are always happy when our customers are thrilled with our custom window treatments.