We got a call from a customer that wanted updates for two rooms in her house. She wanted cellular shades in Santa Cruz on her kitchen window and motorized blinds in her bedroom. She needed help picking out styles, and she needed a company that could do the installation for her as well. Our window treatment store was able to help her with everything.
We Gave an Estimate for Custom Drapes
Our professional designers arrived at the Santa Cruz home on time as scheduled. The homeowner was pleased to see us and she wanted to show us the two rooms, so we could help her pick a style that would look great in each space. The kitchen had a traditional design and our designers showed her different colors and fabrics for cellular shades that would enhance this space. The homeowner selected the style and color for the kitchen window, and our designers measured the window so the cellular shades would be custom made to fit the window perfectly.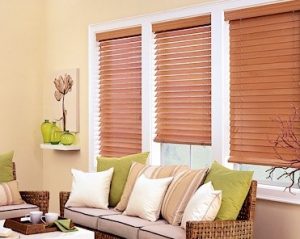 Once the designers finished measuring the window the homeowner led them to the bedroom. The bedroom design was a modernized design. Our designers showed her a variety of colors that would look great in this space, then the homeowner selected the color she wanted and our designers measured the windows. The designers let the homeowner know that as soon as the cellular shades and blinds were custom made they would return with the installers to have them installed for her.
Within a week we had the shades and blinds made for the customer and we called her to schedule a day that we could have them installed for her. The homeowner wanted us to come out as quickly as we could, so we let her know we could be there first thing in the morning, which was great for the homeowner. Our designer and professional installers arrived on time and they started installing the cellular shades in the kitchen and when they had that finished they installed the bedroom motorized blinds.
Once all the products were installed our designer and installers showed the homeowner how to operate the shades and the blinds. We showed her that with just a click of the remote she could raise or lower the shades and the blinds. The homeowner was thrilled and impressed with the cellular shades and motorized blinds looked and operated. Both of the spaces looked great with the colors and fabric that our designers assisted the homeowner in selecting. We are happy that we could meet and exceed another customer's expectations, which is why we are the number one window treatment store in Santa Cruz that homeowners can depend on.