Recently, we got a call from a homeowner who wanted custom motorized window treatments in Palo Alto. Specifically, they wanted to be able to control their curtains for their master bedroom. They wanted to be able to fully control the amount of light that entered the room, and to have timing control over it, as well. We got them set up with a completely custom motorized system that could be controlled with a smartphone, and they loved it.
The custom motorized system consultation was on the books
Our design experts arrived at the Palo Alto residence on time as scheduled. The homeowners showed our designers to the master bedroom. The homeowners let our designers know that they wanted the motorized system to match their current bed covering and space. The designers showed the homeowners many different fabric samples that would match and go great in their master bedroom, then the homeowners discussed the fabric samples amongst themselves until the two decided on the one fabric that they both really liked.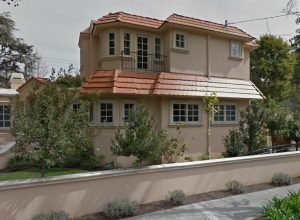 Our designers discussed exactly what the motorized system was and how it worked. The designers told the homeowners that the custom curtains on the motorized system could be controlled by pressing a button or using their smartphone, and they could let in as much light as they wanted or none at all. The designers let them know that they could open the curtains as soon as they woke up and they didn't have to get out of the bed to do it. One of the designers noticed that they had small children, and she let the homeowners know that they would not have to worry about their children or even pets would be safe with the motorized system as there are no cords that can cause danger to them.
Our designers measured the windows in the master bedroom, then they let the homeowner know that as soon as the custom curtains were made that they would return with a couple of the installers to completely install the custom motorized system for them.
Once the custom curtains were created we called the homeowners to set up a time that we could return to install their system for them, and our team arrived on the day that they requested. Our team went to work installing the custom curtain motorized system and within two hours the installation was completed. We showed the homeowners how to operate the motorized system with the remote control that comes with it, then we installed the app on their smartphones, so both of the homeowners could use their phone to control the curtains if they wanted to. Our designers and team didn't leave the home until they knew the homeowners were comfortable with operating their custom curtains with the motorized system.