We received a call from a new customer who was wanting to have an installation for cellular shades in Los Altos for their living room. They also wanted a simple curtain for a kitchen window that had no covering at the moment. We told them that the job was no problem for us. We set up a convenient time that our designers could come out to the home for a complimentary consultation for custom shades, and our designers arrived promptly on time.
The consultation for custom drapes in was scheduled
Our window covering designers were led to the living room first. There was a picture window there and our designers showed them different fabrics and materials for the cellular shades. Our designers gave them tips on which fabrics would not only enhance the living room space but also would enhance the exterior of the home, as well. The homeowners selected the fabric for the living room, then the homeowners and the designers went into the kitchen to look at the space and window there. The homeowners didn't want anything too fancy for that window, but something simple and that would look nice at the same time. After they had selected the materials for their two rooms, we set up a schedule so we could install everything for them.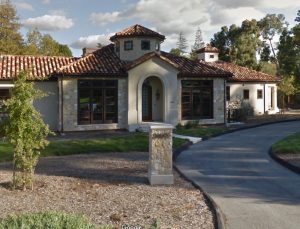 The day arrived that our experienced and licensed installers returned to the home to install the cellular shades. The homeowners showed our installers to the living room and our installers went to work installing the cellular shades there, then they were shown the kitchen and the kitchen window covering was installed. Our installers showed them how to operate the cellular shades and let them know the benefits of having them, which included added energy efficiency in the space along with a stylish window covering that couldn't be purchased at any local merchant because they were custom made for their windows.
Our installers cleaned up all the tools and debris, then asked the homeowners if they had any questions before they left. The homeowners loved how much less exposed they felt to the neighbors when they were cooking and having dinner thanks to the custom cellular shades that we had installed for them.
The homeowners must have been very happy with our services because a week later we received a call from another homeowner wanting to have their very own custom drapes made by us. They were recommended to us and were told that we are the number one custom drapery provider in Los Altos, which was a very nice compliment that our entire team always enjoys hearing. Each of our team members goes that extra mile to make sure each and every one of our customers are very happy with our products and services.