What Kinds of Blinds Do We Install & Service?
The Yardstick specializes in installing and servicing window blinds, vertical blinds, wood blinds, and any other kinds of blinds you are looking to install or repair in your residential or commercial location.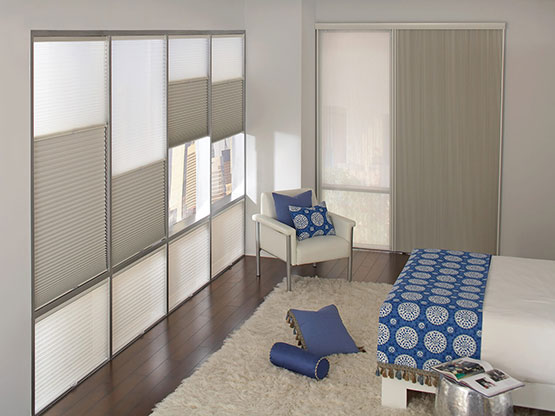 Custom Blinds Options
At The Yardstick, we offer a large number of choices when it comes to choosing the right window covering. We offer interior options and exterior options. Connect with us today to discuss your interior blind options.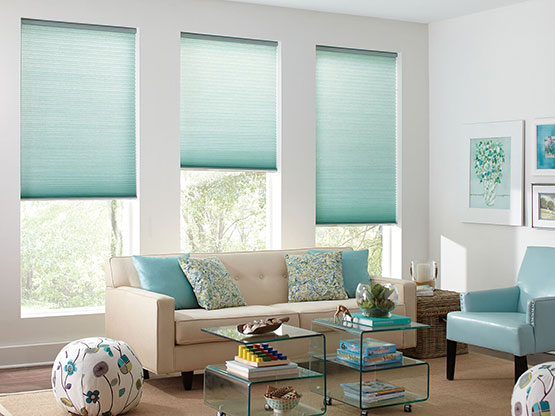 Custom Blind Styles
At The Yardstick, we offer all custom blind types. Some of the most common blinds types are Cellular, Banded, Roller, Roman Shades, Wood and Faux Wood blinds, Silhouettes, Sliding Panels and many more,. Don't see a type that matches what you want? We want to help bring whatever type of blinds you are looking for to life. Our design experts have many years of experience helping you choose the perfect treatment based on your preferences.
What Does Our Blind Installation Process Look Like?
The installation is where the magic happens. It's in the installation that all the work and preparation on our end and your end comes together to create the perfect ambiance you chose for your home. The right blinds definitely make all of the difference for the look and feel of a room.
At The Yardstick, our installers are trained to treat your house with respect and to complete your job neatly and professionally. All of our installers are prompt, clean and professional. They pay attention to detail and leave your house as neat as when they arrived.
If you have any particular questions about our process, please give us a call at our customer service department. We are confident that we can help assist you with any of your installation needs. We'd love to hear from you!
Check Out Our Other Window Covering Services
What sets The Yardstick apart is that we provide a whole house solution. Most companies have limited product lines and customers just like you end up not getting the best solution. They get what the other company sells, not what you need. We go above and beyond to make sure you get exactly what you want and need
Check Out Our Blinds Gallery to Get Inspiration for Your Next Custom Blinds Project
Our gallery displays many different window treatment options from residential to commercial. You can get the inspiration you need to think about your custom blind project for your window coverings. See something you like in the gallery? Let us know on our contact page so we can create a custom option just for you.
Let's Discuss Your Next Custom Blinds Project
Choosing the right type of blinds can be overwhelming with the many choices, styles, colors and fabrics you have to choose from. We can work with you as window covering specialists to help you choose the best blinds for your home or commercial location.
We have over 60 years of experience in design, sales, and installation for all aspects of window treatments, including the custom blinds you are looking to install. Please check out our other services, our about page, our gallery, and the rest of the site to learn more.
We look forward to working with you long-term. Connect with us to discuss your project.