Residential Window Coverings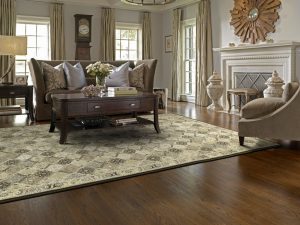 Whether you are moving into a new home or redecorating your existing home, window coverings complete your house. Choosing the right type of covering for your window can be overwhelming with the many choices, styles, colors and fabrics to choose from. That is why it is important to consider a window covering specialist when contemplating which window treatment is best for your home.
The consultants from The Yardstick will walk you through which window treatments will work well with your décor style, whether contemporary and modern or provincial and traditional as well as your needs. For example, if you are trying to add more light to a dark room, certain color choices and types of window coverings can be recommended to bring the room together and make it pleasing aesthetically and functionally.
Custom Window Design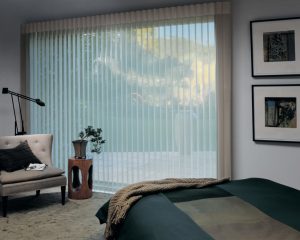 Many people feel adding drapery products make your house, a home. They soften the look of all "hard" window treatments. Draperies add both real warmth as well as aesthetic warmth. There is no better insulating product than a lined drapery. But more than anything, they are an opportunity to truly complete a room by adding both a soft layer of texture and color, and choosing a beautiful fabric and construction. There are many ways to personify your style, whether it be opulent and exotic, crisp and simple, light and airy or complex and layered.
At The Yardstick, our design experts will give you a consultation at your home or business so that your drapes will be custom-made to fit the design of your home. We also have ready-made drapes for those easy-to-fit areas. You can buy your drapes today and hang them tonight.
The most important step in designing window treatments is evaluating the window in relation to the style of the room. Formal rooms usually call for attention to detail at the window. Rich fabrics and elegant ornamentation, such as the perfect drapery rod, helps to bring such a room together in a harmonious scheme. Informal rooms, however, may require simpler solutions. There are different solutions for different window styles.
It is wise to also visualize how window treatments will appear from the outside of the house. The right drapery rod can help to complete the picture. Aesthetically, window fashions should go virtually unnoticed from the outside, yet contribute to the architectural character of the house. No single window should stand out, nor should drapery, blind, or shade colors clash with the facade of the home. Windows adjacent to each other but treated in markedly different styles also distract from the house's appearance as a unified entity.
The design of the room setting, including its furniture, must be carefully considered when planning new window treatments. In the world of decorating, there are many different terms that refer to different window treatments. With so many decorating choices today – from English country to Shaker and postmodern to western – the world of window fashions has expanded to make it possible to coordinate any style you desire.
Few Treatments can compare to shades made of fabrics that are specially selected for your design needs. The Yardstick makes all styles of shades form soft fold as in the picture to balloon and Austrian shades.
Roman Shades add the soft, decorative look that many people desire.
Interior shutters are a permanent addition to your home, unlike many other treatments which must be periodically replaced. Shutters allow you to filter light in different ways by rotating the louvers to various angles.
Quality shutters increase a homes' resale value.
Shutters minimize allergens because they are very easy to wipe dust off of their solid surface. Shutters enhance your house from the outside as well as the inside of the home. Shutters are timeless and adverse to trends. They have been consistently used for decades without looking dated. Shutters also appear upscale with a price tag lower than many designer draperies. They're green! Wood shutters are naturally constructed from sustainable woods, like basswood.
Solar Shades protect against glare and UV rays while maintaining the vista outside your window. Available in many fabrics and opacity that can perfectly complement modern and traditional décor.
Can also be made to move horizontally for beautiful sliding panels.