The right window treatments could be woven wood shutters, roller shades, sheers and shades, honeycomb shades, roman shades, horizontal blinds, vertical blinds, or even something more custom! So how do you get blinds or shades right? Let's take a look at the window treatment options and assess pros and cons so you can get the right one for your windows.
Blinds For Custom Window Treatments
The earliest patent of window blinds can be traced back to 1888, which bears testimony to their popularity. With time, manually-operated blinds have given way to automatic or motorized blinds, which can be operated with a remote control.
Blinds are generally of two types: vertical and horizontal, depending on how the slats are aligned. They are one of the oldest options for window coverings and can be used with or without curtains. In addition to ready-made blinds that are installable as they are, you can order blinds to fit the size of your windows.
Blinds are made of different materials like fabric, wood, metal, bamboo, etc. They can be broadly classified into five categories: roller blinds, roman blinds, venetian blinds, pleated blinds and vertical blinds. You can learn more about blinds on our blinds page.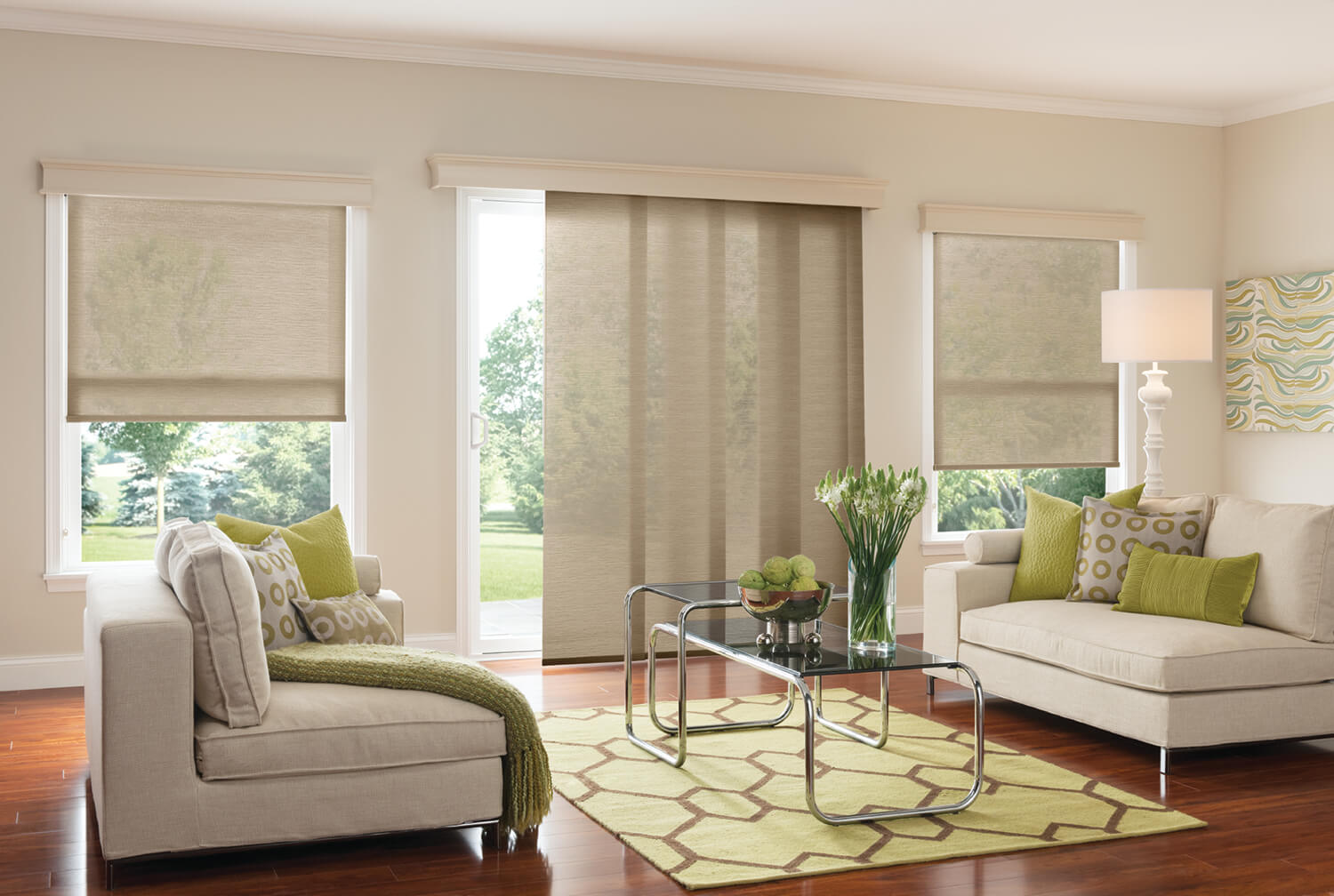 Window Shadings As Custom Window Treatments
Window shadings are large coverings with different opening patterns and systems. They are much older than blinds and can be traced back to 17th and 18th century England, France and Holland. Early patterns of shadings were manually pulled up to a hook on the wall and tied with the help of a string or lace.
They evolved into different types of roller shades depending on the requirements. In 1855 alone, ten different patents of roller shades were applied for. There are several more patterns and types of shades in use today, and the right type must be selected carefully, keeping in mind the interior colors and style of the windows. Honeycomb shades, roman shades, roller shades and sheers are a few popular examples. You can learn more about window shades on our window shades page.
Window Blinds or Window Shadings?
The choice between blinds and shades depends solely on your preference, and the requirements of light and air through the window, in a given area. If you want a mild quantum of adjusted light and air to circulate in your home you can select blinds, and if that is not a priority, shades would be the right option.
Selecting between window blinds and shades is an important decision. It would make your windows appear significantly dark or bright subsequently. Most of the time, the shape and size of the window become the determining factor; only a particular type of covering may be suitable in contrast with the rest.
It's important, therefore, to seek guidance from an experience custom window treatment company like us, or work with a reputed interior décor firm. They would survey the interior area, take into account the optimum light and air requirements, examine the external environment, and then arrive at the right option for you.
Looking for a Free Estimate for Shades or Blinds?
If you need help choosing the right custom window treatment, we'd be glad to learn more about what you're looking for through a free consultation.
Connect with us to discuss what you are looking for.