An interesting contemporary trend in window treatments is Soft Shadings and Silhouettes. They look elegant and help regulate harsh sunlight in the interior of a building. Compared to other window treatment options, Soft Shades are a great affordable way to add a luxurious look and feel to any interior.
Hunter Douglas, one of the pioneers in Décor trends, created soft shadings and silhouettes; they have become the best option for homeowners and interior decorators to experiment with light and shade in the interior of buildings. We are proud to install Soft Shades from Hunter Douglass because of their high quality and dedication to producing top-of-the-line products.
Historical Background of Soft Shades
The quantum of sunlight streaming into an enclosure depends on time, direction and local geography. In equatorial, tropical and sub-tropical regions, sunlight can be intense all through the day during summers and moderate for 3-4 hours a day in other seasons. This can be a huge distraction for users of homes and commercial establishments; it increases ambient temperature as well.
Drapes and curtains are effective not only in curtailing light, but also in reducing visibility to a great extent. One has to rely then on sheer curtains for visibility; this is how owners of plantation bungalows in the past typically monitored the outdoor happenings from indoors.
However, sheer curtains can also increase the ambient temperature significantly. Venetian blinds can moderate visibility and sunlight effectively, but cannot regulate the temperature considerably.
Soft Shades Were the Answer
Interior decorators were constantly searching for an option that could optimize the sunlight streaming in, outdoor visibility, and indoor temperature. Soft shadings and silhouettes achieve precisely this combo effect– thicker fabric vanes being suspended between two thinner sheer panels.
The vanes can also be adjusted to regulate the required combination of light and visibility, depending on the local geography and desired effect. When the user wants maximum light and visibility, the fabric can be drawn up completely leaving behind the sheer panels only.
In that sense, soft shadings combine the functionality of drapes, blinds and shades into an interesting blend. Just like drapes, the thickness, color and design of the fabric can vary depending on the nature of enclosure, local geography, and desired effect.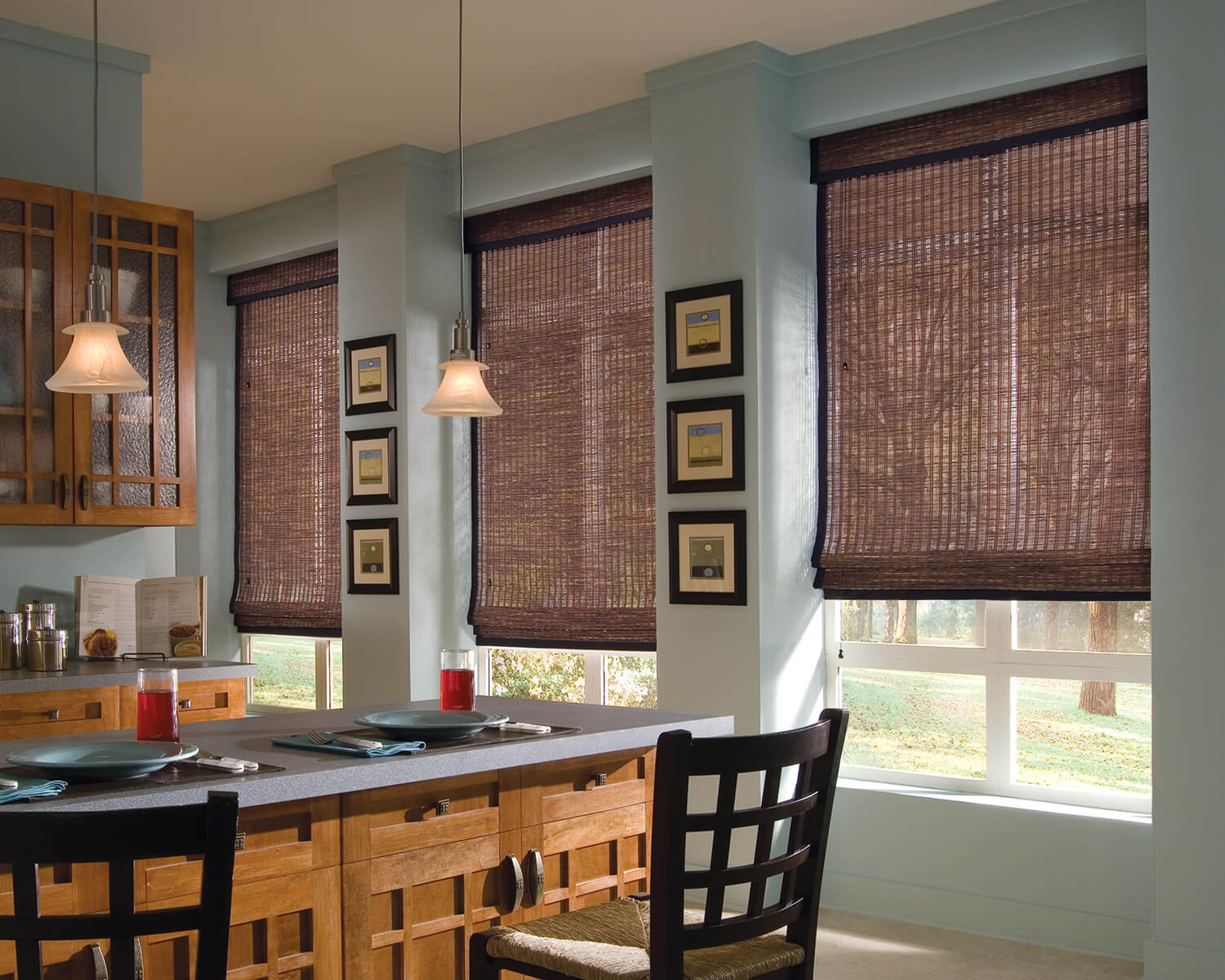 A Few Tips On The Choice of Materials
As with any décor trend, soft shadings come with their own set of interesting details which makes them more effective functionally, and more pleasing aesthetically.
Here's a few tips on choosing the right materials:
The inside fabric of soft shadings for homes, hotels, spas, salons and restaurants can have interesting colors and designs;that for offices and meeting venues should be plain or have small, repetitive motifs.
West-facing windows receive sunlight for longer durations than those facing other directions; the inside fabric in such a case can be thicker.
Sheer panels should always be in pastel shades. Avoid bright colors as they can be distracting and can overpower the design of the inside fabric.
In addition to the ones given above, there are various other details of the construct of soft shadings. Being unaware of them can result in avoidable hassles later. It is better to engage a reputable custom window treatment company that can guide you at every step and install the best option for you.
Looking for a Free Estimate for Soft Shades?
If you need help choosing the right shades for your home or business, or answering any specific question, we'd be glad to help and answer any questions you may have!
Connect with us to discuss what you are looking for for your next project.